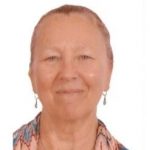 Dr. Barbara Landon
Barbara Landon is a clinical neuropsychologist, community psychologist, and co-founder of Saving Brains Grenada and CCCN; she is also a Certified Conscious Discipline Instructor. The focus of her work has been neurodevelopment and violence prevention. Although born and educated in the US, she feels more at home in the Caribbean, having lived and worked in Grenada since 2008.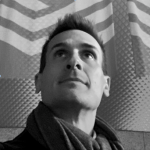 Dr. Randall Waechter
Randy is a Cognitive Neuroscientist, social entrepreneur, and public health advocate who teaches psychopathology and researches how to prevent it. He co-founded and Co-directs the Caribbean Center for Child Neurodevelopment with a long-time friend and colleague, Dr. Barbara Landon. He believes that equity is the foundation of human rights, health, and well-being. Equity begins with maternal-child health and early child neurodevelopment. Promoting and supporting this neurodevelopment is his career mission.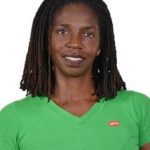 Stephanie Holmes
Stephanie Holmes (Conscious Discipline Certified Instructor) is a wife, mother, teacher, trainer and coach who has worked in the educational field for over 30 years. As the Saving Brains Grenada Project Manager, Stephanie promotes the belief that the transformational process of Conscious Discipline can help adults truly connect with each other and children. These connections, with an emphasis on love rather than fear, help to build more loving families, schools and communities.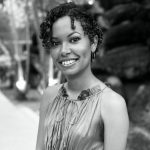 Roberta Evans
Roberta Evans, MS I/O, works as a Research Project Manager within the CCCN and has overseen various studies that intertwine child intervention and neurodevelopment and public health in Grenada. Her past research experiences have allowed her to recognize the value and challenges of research; and she aims to continue pursuing research projects that would collect critical data to fill important research and clinical gaps in the region. She enjoys working with her team of experts and the CCCN grants her the perfect opportunity to work on what drives her: developing research capacity in Grenada and the wider Caribbean, starting with its youngest citizens.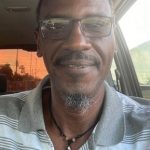 Jerry Bascombe
Jerry Bascombe, is a Conscious Discipline coach. He is part of the team as he believes that children are the future and that CD empowers us with the mental shifts and practical skills to become instruments of positive transformation in our own lives and in the lives of children.❤️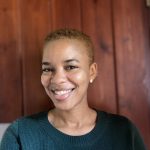 Kemi Burgen
Kemi Burgen is the Assessment Manager of the Saving Brains Project and a Clinical and Community Psychologist currently working at St. George's University, Grenada. She is passionate about creating positive change and believes that Early Childhood is a key stage for learning and development, which can bit by bit become the change that we wish to see in this world.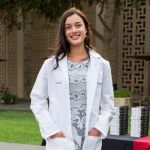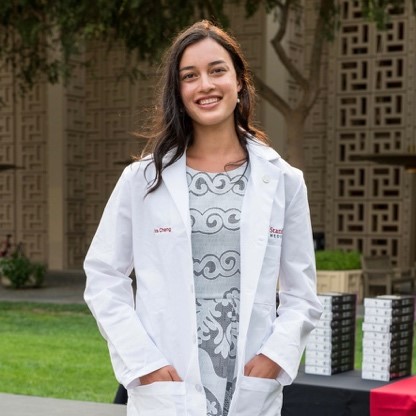 Mira Cheng
Mira Cheng is a visiting medical student from Stanford University doing pediatric infectious diseases research under the mentorship of Dr. Desiree LaBeaud. Her interests include pediatrics, epidemiology, bioethics, and global health. In summer 2022 she collaborated with researchers at WINDREF to study the neurodevelopmental sequelae of prenatal Zika virus exposure in children.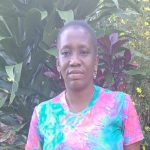 Halieyann Green
Halieyann Green is a Conscious Discipline coach in schools. Her role is to teach Conscious Discipline skills to help parents and teachers deal with many behaviours they see at home and in the classroom and to build strong connections. She strives to work to the best of her ability because she can see the changes it has made for herself and her family.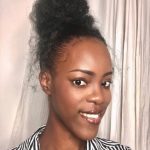 Rashida Isaac
Rashida Isaac is an Early Childhood Assessor contracted by WINDREF. She works on various research projects and primarily conducts neurodevelopmental assessments on young children across Grenada. Rashida is zealous about initiatives aimed at promoting the holistic development of the child. She is dedicated to innovating and reforming resources, opportunities and systems particularly in education that would prove beneficial to children especially in impoverished communities.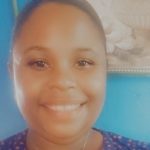 Curlyn Jeffrey
Curlyn Jeffrey is a Conscious Discipline coach in schools, her role is to teach CD skills to teachers so that they can pass these skills onto children. With a Conscious Discipline environment, the school family can build strong connections, feel safe and solve problems. She is part of the team because she is dedicated to spreading Conscious Discipline in schools, in her home environment and because of the positive changes it makes in her life.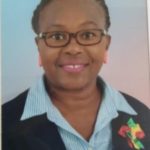 Christiana Lashington
Christiana Lashington is a retired school principal who dedicated thirty- nine (39) years of service to teaching children from Day Care to Primary school. She holds a Bachelor of Science in Pedagogy and professional certificates in Child Care and Development, Administration and Management Of Day Care and Pre- Schools, and is a certified Recreational Volunteer for the Emotional Recovery programme. She believes that the Conscious Discipline Programme can play a key role in addressing the aggression that she's noticed in children and adults in her country, having also personally witnessed positive results with her students and teachers.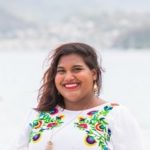 Lauren Mohammed
Hailing from Trinidad and Tobago, Lauren earned a Master's in Clinical-Community Psychology from St. George's University in 2020. She is an Early Childhood Assessor contracted by WINDREF, conducting neurodevelopmental assessments on infants enrolled in various studies. Lauren is passionate about advocating for the human rights of marginalized populations such as women, children, and LGBTQ+ people, an ethos shared by her colleagues whose combined efforts endeavor to support Caribbean children in reaching their full developmental potential.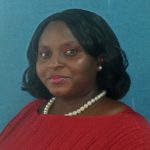 Aklemia Rhonda Lucas
Aklemia Rhonda Lucas has been a team member since 2017. She is a Research Assistant responsible for scheduling neurodevelopmental assessments by liaising with mothers, health centers and nurses.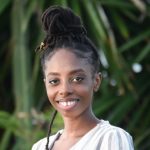 Toni Murray
Toni Murray is a Grenadian national and an Early Childhood Assessor with the CCCN. Within this role, she has spent the last several years administering neurodevelopmental tests to children under 6. Toni is passionate about learning and contributing to the existing/current knowledge of child neurodevelopment; particularly in the Caribbean region. Similarly to the great Whitney Houston, 'I believe the children are our future, teach them well and let them lead the way'.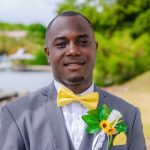 Troy Nelson
Troy Nelson is a reliable driver with an excellent reputation for punctuality and flexibility. He is part of the team because it provides him with the opportunity to make meaningful contributions to his country, as the project promotes the development of children.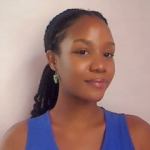 Jesma Noel
Jesma Noel is a 2022 graduate of the Masters of Art Clinical-Community Psychology program. As one of the newest members of the CCCN team, Jesma collaborates on several projects as a co-investigator/researcher. Jesma hopes to support the indigenization of psychology in the region through her involvement in projects such as Saving Brains Grenada that contribute to the growing body of Caribbean-based psychological knowledge, perspectives, and approaches.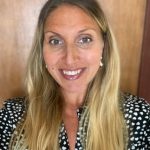 Dr. Lauren Orlando
Lauren Orlando, PhD, an Assistant Professor in the Department of Public Health and Preventive Medicine at St George's University in Grenada. A public health consultant, she engages in community-based programming and research with vulnerable populations, at-risk youth, sexual and reproductive health advocacy and rights, and violence prevention.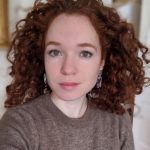 Dr. Liz Thomas
Liz Thomas is a social and behavioral scientist and collaborates on several projects within the CCCN. The focus of her work has been on context-specific formative research to develop and evaluate interventions to improve child and household health. Liz has worked on projects in Bangladesh, Pakistan, the Democratic Republic of the Congo, Mali, the United States of America, and elsewhere, and is happy to now be working on projects with the CCCN in Grenada. Liz has been living in Grenada since 2020.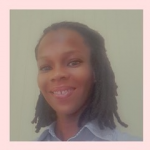 Desere La Qua
A desire to see young children grow, learn and develop holistically in a safe, comfortable, and fun environment lead Desere to embrace Conscious Discipline. Conscious Discipline provides support and opportunities for conflict resolution, student and teacher interaction, daily routines, and involvement of every child. This environment allows the child to be in his or her executive state where optimum learning occurs.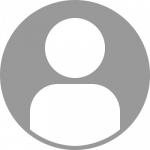 Nurses
Nurse Nekisha St. Bernard and Nurse Adlyn Matthew are Grenada community health nurses who conduct child assessments in the field, along with CCCN research assistants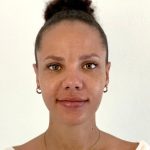 Cora Belmar-Roberts
Cora is a proud Grenadian who grew up on the sister island of Petite Martinique. She attained her masters in Clinical-Community Psychology from St. George's University. Cora is passionate about mental health, research, human rights, and being a voice for the voiceless. Her mission is to make an impact by being of service and contributing to causes that provide both short-term resources and solutions for Grenadians, as well as long term benefits that will have a positive impact on society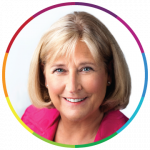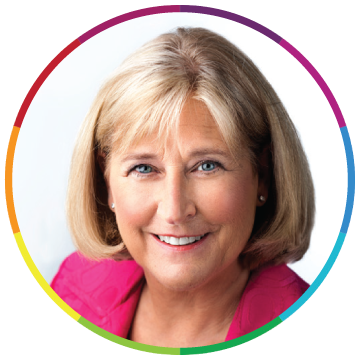 Dr. Becky Bailey
Dr. Becky Bailey the founder of Conscious Discipline, an award-winning program that has impacted millions of children, teachers, and caregivers around the world. She is an author, educator, and internationally recognized expert in childhood education and developmental psychology. She has provided invaluable intellectual, emotional, and financial support to CCCN and to Saving Brains Grenada.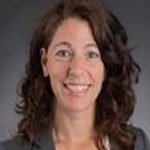 Dr. Karen Blackmon
Karen Blackmon, PhD, ABPP-CN is a board certified clinical neuropsychologist at Mayo Clinic in Jacksonville, Florida. She is committed to global capacity building to improve prevention and management of neurodevelopmental disorders. Towards this end, she serves as co-investigator on several CCCN research projects and provides mentoring to early career psychologists in Grenada.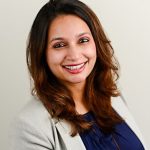 Dr. Michelle Fernandes
Dr. Fernandes is a clinical academic at the Universities of Southampton and Oxford; a practicing neonatologist at Princess Anne Hospital, Southampton; and a member of CCCN's scientific advisory board. Her research focuses on the epidemiology of international early child development (ECD). She led the construction of the first international ECD standards, complementing the INTERGROWTH-21st fetal and the WHO child growth standards. Since 2014, she has collaborated with WINDREF on 5 research projects and is passionate about developing capacity in ECD research and clinical practice in the Caribbean.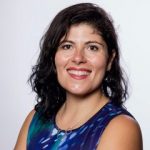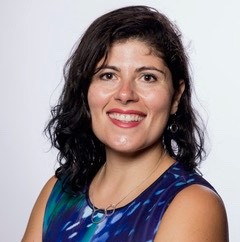 Dr. Desiree LaBeaud
Dr. Desiree LaBeaud is a physician-scientist, epidemiologist, and professor in the Division of Pediatric Infectious Diseases at Stanford University's School of Medicine. Dr. LaBeaud studies the epidemiology and ecology of domestic and international arboviruses and emerging infections, with an interest in the vector, host, and environmental factors that affect transmission dynamics and the spectrum of disease. She currently heads a clinical research lab focused on better understanding the risk factors and long-term health consequences of arboviral infections and the most effective means of prevention.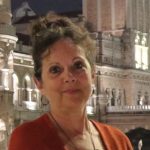 Dr. Penny Holding
Dr. Penny Holding applies her experience as a Social/Educational/Developmental Psychologist to facilitate the achievement of effective and sustainable change. Her relationship with CCCN began through conversations around the development of assessment methods that address context and inform practice. Out of practical knowledge from research, therapy and teaching&learning, has come the development of "Measurement For Change" (M4C), critical thinking for positive choices. CCCN has been a partner in this process. The objective is to create durable and valued change, and equitable structures of accountability and responsibility. At the heart of M4C is a call for a fundamental shift towards participatory methods in the design of social intervention systems.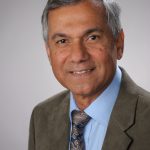 Dr. Jaipaul L. Roopnarine
Jaipaul L. Roopnarine is Pearl S. Falk Professor of Human Development and Family Science at Syracuse University, USA and Professor Extraordinary of Developmental Psychology at Anton de Kom University of Suriname, Paramaribo, Suriname. His main research interest is in father-child relationships and childhood outcomes in diverse cultural and ethnic groups around the world and has published extensively in the child development and early childhood education areas. He is the current editor of Caribbean Journal of Psychology.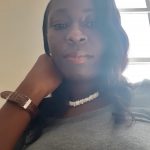 Cassandra Mitchell
Guided by the mantra "we can be the change we wish to see," activist and entrepreneur, Casandra Mitchell, brings over a decade and a half of senior non-profit management to the team. She has worked with at-risk groups such as women, youth, LGTBQ and PWD. Understanding that no single approach is the 'right' one for every individual, she continues to devote her time to advocating on issues centered around gender equality, human rights and good governance. She enjoys travelling, most outdoor activities and is an avid reader.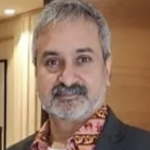 Dr. Anuraj Shankar
Anuraj Shankar leads research in community health at the Eijkman-Oxford Clinical Research Unit in Jakarta, Indonesia, and is a research fellow at the Nuffield Department of Medicine, University of Oxford. His work spans from biomedicine to global health policy, with a unifying theme of regulation and resilience of complex systems at the biological, behavioral and programmatic level. Dr. Shankar has extensive experience as a principal investigator of trials in low and middle income countries assessing effects of nutrition and other interventions on maternal, newborn and child mortality and morbidity, on child cognitive development, and on malaria, diarrhea and pneumonia, and immune function.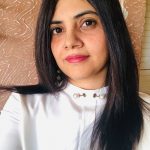 Muneera Rasheed
Muneera A Rasheed is a clinical psychologist by training with extensive experience in early childhood interventions. Her interest lies in studying how behaviour sciences can complement organizations for improved outcomes particularly through strengthening relationships. Her recent work has included leading systemic changes for sustainable integration of nurturing care interventions in a health unit. She has also represented her country at several technical meetings at WHO for nurturing care interventions.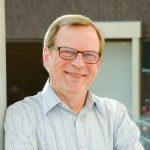 James Cairns
James Cairns is Senior Director for Strategic Engagements and Organizational Learning. He leads Center-wide efforts focused on understanding the early childhood ecosystem and the Center's role in it, including developing strategic collaborations and partnerships and leading efforts to understand and measure the impact of our work. He also continues to provide strategic guidance to the Center's international portfolio and partnerships. Prior to joining the Center, Jim served as the Director of Programs at the World Conference of Religions for Peace, and as Director of the Advocacy and Action for Children Program. He holds master's degrees in international relations and theology from Yale University and a bachelor's degree in government from Harvard University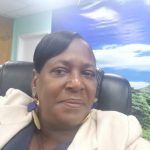 Yvonne Da Breo
I bring over 35 years of working experience in education and social protection. Key positions held include Teacher at the secondary and tertiary levels; Social Worker with the Government of Grenada; Chief Social Development Officer for Grenada, Carriacou and Petite Martinique; and Managing Director of Child Protection Authority for Grenada, Carriacou and Petite Martinique. I have gained a wealth of knowledge and insight over the years working with children, young adults, and families in areas such as child protection and safeguarding concerns and the impact of trauma on their lives. I believe that by understanding the functioning of the brain, parents, and practitioners of the helping profession, we will be better able to reach children by enhancing their overall functioning appropriate to their age. It is against this backdrop, along with my lifelong commitment to improving Child Protection Systems, I humbly accept membership to the Board of Directors of the Caribbean Center for Child Neurodevelopment.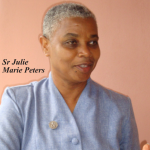 Sr. Julie Marie Peters
Sr. Julie Marie Peters' passion is to help foster the healthy and holistic development and well-being of children. She believes that investing in children is the best way to work positively toward societal development and achieve a better Grenada. The work of the CCCN makes this possible. She is excited to serve on the CCCN Board, commit herself to its mission, and broaden her perspective and have a positive impact on colleagues and those served by the Center. She is thankful for the privilege to serve.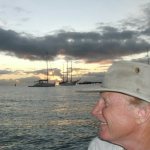 David Shaw M.B.A.
David Shaw, M.B.A. (treasurer) is a finance and accounting professor in the School of Arts and Sciences at Saint George's University. As a Black Belt in Tae Kwon Do, he also teaches martial arts to SGU students and Grenada youth. Prior to joining the faculty at SGU he worked as a Financial Controller in multiple business settings. He is committed to helping children in the Caribbean achieve their goals and fulfill their potential.